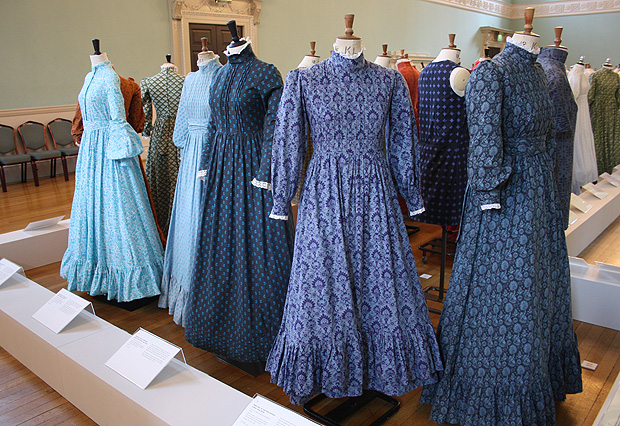 Look for perfect vintage dresses.
Vintage dresses are fun to wear, for the main reason that there is such huge selection of well-fitting dresses available for purchase. Be on the lookout for dresses that can be easily accessorized to be made modern in appearance. This means that dresses with lots of embellishment and adornments can look too costume-y for regular wear. Dresses that are solid color, a mild print, or in good quality fabric can be put with courts/flats/sandals, a cute beanie or wide-brimmed hat, and a few pieces of modern jewelry.
1960 dress
Floral Vintage dress
Julia Roberts in the famous pretty woman polka dot dress
Try adding vintage hats and scarves to your outfits. Not ready to take the full-outfit plunge yet? It's easy to add a small vintage piece, like a scarf or a hat, to a totally modern outfit. Look for vintage turban hats and wide-brim hats (currently in style) to add to your favorite modern outfit. Silk scarves can be worn around the neck, or wrapped up to create a retro-inspired headband. Just be sure that these are in good condition when you buy them, because they cannot be easily (or cheaply) fixed or cleaned.
Vintage Scarves
Hats
Keep an eye out for awesome vintage jewelry. Jewelry almost never goes out of style, so you can wear pieces of vintage jewelry without anyone knowing the difference. Look for big statement necklaces, bold bangles, and clip-on earrings for your outfits. Keep in mind that you don't want your jewelry to be in competition, so only wear a single piece of bold jewelry at a time.
Vintage Jewellery
Don't forget about the shoes! Vintage shoes are one of the oft-overlooked pieces of vintage that can totally transform an outfit. The difficulty with vintage shoes, is finding a pair in good enough condition that they'll be worth the purchase. Look for classic styles like lace-up boots and oxford flats (men's or women's!) to add to any modern outfit in your closet. When in doubt, stick to neutral tones in quality leather for a look that never goes out of style.
Vintage shoes
Brogues are actually back in.
Will you try other types of vintage shoes?
Culled from wikihow (www.wikihow.com)
Photo Credit: www.google.com