Part 2 of the "How to dress vintage" series.
Enjoy :)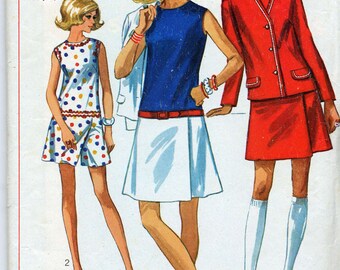 Choose a few vintage tops.
Vintage shirts from nearly any era are the easiest way to step into the world of wearing vintage. Shirts and sweaters are relatively low-maintenance, and pair with any modern bottoms. Presently, it is very popular to pair a vintage top with skinny jeans and booties, alongside any other accessories you may want to add. You can also add a vintage cardigan or sweater to nearly any modern outfit without looking out-dated.
You can easily buy a shirt or sweater that is too large and wear it with tight bottoms or a wide belt to make it look more flattering.
1930 blouse
1980
1990
Look for flattering vintage skirts.

Vintage skirts generally fall into two categories: full length/maxi, or knee length/midi. Up until the 80's/90's, skirts weren't socially appropriate unless worn at the knee or below. In order to compensate for this length, make sure to wear a shirt that is clearly from 2000 or later. That being said, there is a huge variety of flattering vintage skirts on the market. Try styles like the circle skirt or an A-line skirt with tulle. Skirts are also easy to wear, as they don't take much tailoring in order to be made to fit well.

Vintage skirts in any neutral tone (black, gray, brown, tan, and olive) are a great addition to your wardrobe.

Vintage circle skirt

50s plaid A line skirt

Try on a few pairs of pants for size.

Vintage pants can be difficult to find, as sizing for pants has changed dramatically over the last century. Depending on how far back the pants were made, they may not even have a 'size' that we would recognize. However, if you are able to try on a few pairs and find some that fit, don't hesitate at adding them to your closet! Try pairing vintage pants with a modern band tee or oversized knit sweater. Additionally, try tucking a lacy top or screen-printed tank for a bit of modern flare.

Print 80s baggy

1989 moschino pants

1990 pleated culotte

Which of these have you tried?

Culled from wikihow (www.wikihow.com)

Photo Credit: www.google.com